Perspective: The Surface Pro is Microsoft's latest premature introduction problem
Spurred to get ahead of the curve, Microsoft argues for a tablet that replaces the notebook; but there's little evidence that's what customers want right now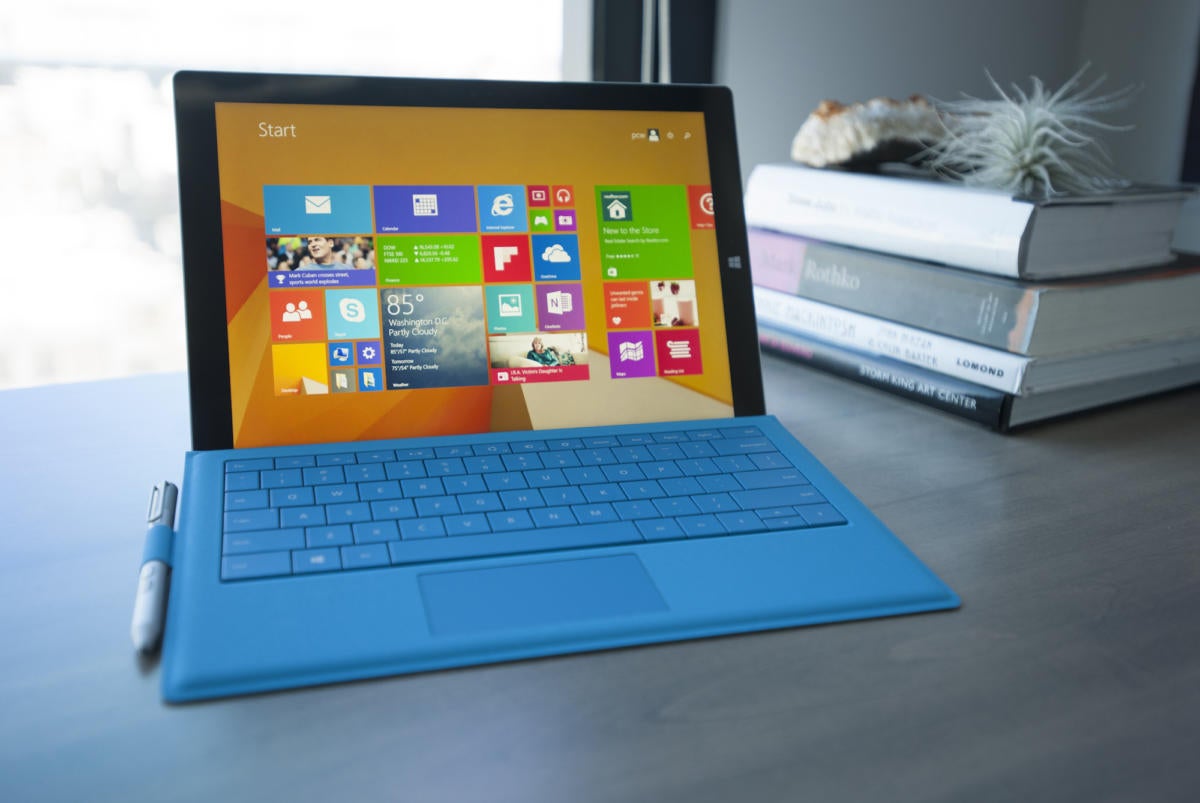 Microsoft beat Samsung to smartwatches by nearly a decade. It trumpeted tablets nine years before Apple's then-CEO Steve Jobs showed off the iPad by sitting in a comfortable chair. Its Windows Mobile was crushing it in the embryonic smartphone market with a 42% share by the time Apple pulled the iPhone from its R&D pocket and changed the rules.
Microsoft has become mildly famous — in hindsight — for being early, far too early, to important technology products and trend swings. There were reasons why Microsoft failed in those early attempts — technology and connectivity and usage reasons — but what everyone remembers is that the people in Redmond, Wash. jumped the gun.
And then when rivals — standing, many would argue — on the shoulders of Microsoft, launched products that redefined a market or created a new one, the company was caught flat-footed.
The Surface Pro is the next candidate for Microsoft's premature introduction problem.
The latest iteration of the Surface Pro was introduced last week, and Microsoft was crystal clear about how it wanted customers to see the device. "This is the tablet that can replace your laptop," said Panos Panay, Microsoft's top Surface executive, during the May 20 introduction of the Surface Pro 3. "I am sure that this is the tablet that can replace the laptop. I am sure."
Panay didn't just talk that theme, he showed it, too. He put the Surface Pro 3, minus its keyboard, on one pan of a scale, a 13-in. MacBook Air from Apple on the other. The pan with the Air banged down, the one with the Surface rose. Panos beamed.
In Redmond, the personality of Surface Pro 3 is explicit, as is the company's strategy.
This isn't just a tablet, as are the iPad and a gazillion Android devices. The Surface Pro 3 is a tablet meant to replace a laptop. Microsoft does not have a tablet strategy for its own hardware — it's not going head-to-head with the iPad, in any of the sizes Apple produces — although it does have a strategy for its OEMs, who are welcome to battle for the scraps left by iOS and Android. Instead, Microsoft has a tablet-replaces-notebook strategy, and the goal is to hijack sales that would otherwise have been tallied by someone else in the "notebook" column, more specifically, the "premium notebook" column.
Tactically, Microsoft, by comparing the Surface Pro 3 to the MacBook Air, implied that that "someone else" was Apple, which more or less owns the premium notebook market. Or at least it wanted its OEMs to believe that.