iOS 8 changes we'd like to see: FaceTime, Maps, Messages, Music
With iOS 8 likely coming later this year, it's time to talk about the changes and improvements we'd like to see in the next version of iOS. Today we cover Mail.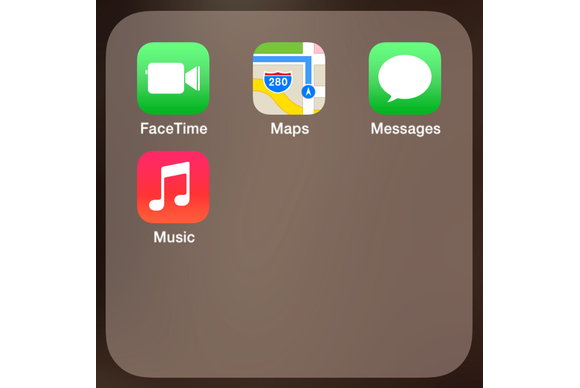 Next week is Apple's annual developer conference, where in all likelihood we'll get a preview of iOS 8, the next version of Apple's mobile OS. With the help of our Twitter followers, we've been publishing lists of the features and changes we'd like to see in iOS 8--so far, we've covered Notification Center, Mail, Calendar and Reminders, Photos and Camera, accessibility, and Safari. Today we cover a smattering of leftover apps: FaceTime, Maps, Messages, and Music. (Stay tuned tomorrow for our hopes for the OS in general.)
FaceTime
When FaceTime first debuted, it was a cool technology demo, but once we'd showed it to our friends, many of us sort of forgot about it. Then, a few months (or longer) later, we used it to talk to the kids while we were on a business trip, or to chat with a relative who just got an iPad, and it suddenly became an indispensable way to keep in touch with loved ones. And now that it supports audio-only chats, we can even use it in place of traditional voice calls.
But "family chat" is pretty much the niche FaceTime has been relegated to for many people, thanks to one significant restriction: Unlike Google Hangouts, Skype, and other video-chat services--many of them with their own iOS apps--FaceTime doesn't do group chats. Which is a shame, because those services all require yet another account, and yet another set of procedures for configuration and use. FaceTime, on the other hand, is easy to use, it's automatically configured when you set up your Apple ID on your Mac or iOS device, and it integrates with your existing contacts. Here's hoping we'll eventually be able to use FaceTime for chats with more than two people.
And speaking of FaceTime contacts, more than a few of our Twitter follows are hoping iOS 8 will automatically sync FaceTime favorites between devices.
Maps
We could write an entire article on changes and improvements we'd like to see in Maps, but we'll focus on a few of our biggest complaints. The first is, as you might guess, accuracy. Though Maps has improved dramatically since its inauspicious debut, we're still frustrated by how often map data is incorrect, especially when it comes to businesses and points of interest. For example, a fellow Macworld editor noted that on a recent trip, Maps claimed that the closest 76 gas station was 15 miles away, even though there was one less than a mile from his current location. And every Macworld editor has at one time or another tried to follow a Maps route only to discover that it couldn't actually be followed, or to realize that they'd been taken to the wrong place.