7 possible reveals at Microsoft's Surface event
Here's a rundown of all the Surfaces we just might see on Tuesday, along with some thoughts on the likelihood of each actually appearing.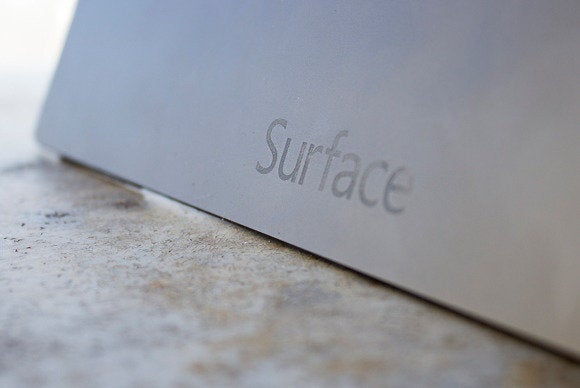 Microsoft stands poised to unveil the next chapter in the ambitious, yet tumultuous Surface saga on Tuesday, with a quote-unquote "small" Surface event in New York City. The date's concrete, but the details are murky. Just what is Microsoft going to unveil? The Surface 2 and Surface Pro 2 were only launched in late October, after all.
We've seen a frenzy of reports alleging exclusive information on the devices. We've also seen thoughtful analyst predictions leading up to the event. Mix those with a dash of Microsoft-supplied teases, and you get a tantalizing whiff of what might be cooking. Here's a rundown of all the Surfaces we just might see on Tuesday, along with some thoughts on the likelihood of each actually appearing.
Let's start with what all indications suggest will be the star of the show: A shrunk-down Surface Mini.
Surface Mini
Rumors of a Surface slate with a diminutive display are nothing new, but between Microsoft's "small" wordplay in the press invites and a slew of leaks from the consistently reliable Microsoft reporters at ZDNet, Bloomberg, Neowin, and WindowsITPro, a 7- to 8-inch Surface Mini seems all but a lock to be announced May 20.
Every single one of those outlets--and others--say the Surface Mini will use Microsoft's Windows RT operating system, which can run only Windows Store apps, not traditional desktop software. Notably, Microsoft is said to be ditching Nvidia's Tegra processors, which powered both the Surface RT and Surface 2, in favor of Qualcomm's Snapdragon line.
To help stand out from the tiny tablet masses, the Surface Mini may have a high-quality digitizer pen with a heavy emphasis on OneNote and note-taking in general. The Surface's signature kickstand may be missing as well, though Neowin and WindowsITPro say that prop-up functionality will be replaced in optional covers. Those are all a great start if the rumors prove true, but Microsoft can do more: Check out what we think the Surface Mini needs to succeed in a crowded tablet market. (Hint: It takes more than just shrinking the big Surface's screen size and calling it a day.)
Will it happen? Didn't you hear me say it's all but a lock? I'd be astounded if the Surface Mini weren't announced with the features listed above. Heck, you can already buy third-party accessories for the thing.
Surface Mini Pro
The release of an ARM-powered Surface Mini would be news enough, but Bloomberg and CNET say that multiple Surface models will be announced on Tuesday, with Intel playing some part. An Intel-based "Pro" variant of the Surface Mini would make sense; after all, the full-sized Surface ships in both Windows RT and Windows 8 flavors. An Intel "Bay Trail" Atom chip would seem to be the best option for a Surface Mini Pro, offering a compelling mix of endurance, good-enough performance, and full desktop software compatibility. There's a reason virtually all 8-inch Windows tablets pack that processor.