'Provider Sprawl' complicates government move to cloud
The market for cloud providers catering to the federal government is getting crowded, challenging CIOs to keep up with the available applications and services while taking pains to stipulate management responsibilities in their SLAs.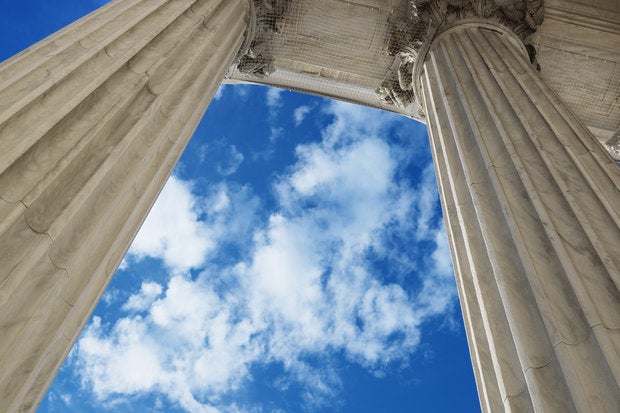 Credit: Thinkstock
In spite of a nearly four-year-old mandate to prioritize cloud computing technologies within the federal government, that transition has been slow to take shape, with officials continuing to express concerns about how to manage cloud deployments and uncertainty about navigating the maze of commercial providers.
Gerald Chelak, director of the technical service division at the GSA's Office of Citizen Services and Innovative Technologies, says his agency is "100 percent committed to cloud" but admits that federal CIOs struggle to keep up with what he describes as "cloud service provider sprawl."
When asked in a recent panel discussion how IT workers can keep on top of an ever-expanding galaxy of service providers and products, Chelak quipped, "Spend weekends."
Despite Savings Potential, Federal Government Reluctant to Embrace Cloud
Chelak's comments follow closely on a survey conducted by the government IT group MeriTalk. Despite the potential to achieve substantial cost savings through the cloud, more than half of federal agencies still aren't considering cloud computing in the context of their overall technology strategy.
In that survey, respondents estimate that they could lop 23 percent off of their agencies' budget by moving to the cloud, amounting to an estimated $18.9 billion in potential annual savings.
Undeniably, cost considerations factor into agencies' IT decisions. Turning over certain infrastructure functions to an outside cloud service provider can carry the promise of reducing the enterprise's technology footprint, while the shift to a usage-based pricing model can move costs from the capital expense column to the operating side of the ledger.
But boosters of the cloud see it as more than just a cost saving play.
"We think we know how to optimize for capital expenses, and we think we know how to optimize for operating expenses," says Gunnar Hellekson, Red Hat's chief strategist for the U.S. public sector. "Now I think our attention, rightfully, is turning towards optimizing for things like innovation which, frankly, makes our industry a lot more interesting than it has been for the last 20 years."
Cloud Management Challenging In a Crowded Market
To get there, CIOs will need help. In particular, they face the challenge of managing myriad cloud instances in areas such as infrastructure, software and development platforms. That can make for a slow pipeline for new applications and services.
"There's right now a manual process of moving things from the development environment ... into the production environment," Chelak says. As the industry moves forward, he continues, tools will emerge to manage deployments, governance, costs and chargebacks for different cloud service providers through a single portal.