Hands-on with Irista, Canon's new online photo storage service
Looking for a new home for your photos? Canon has a service you might be interested in, but only for up to 10GB of storage for now.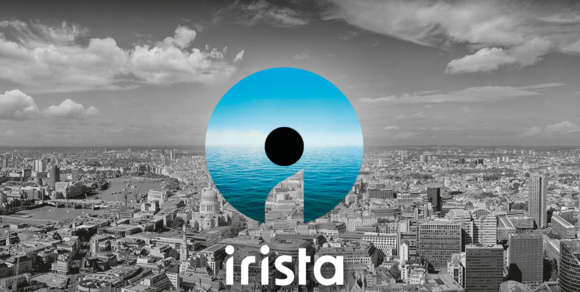 Canon has quietly launched a new online photo storage and sharing service that is free for anyone to use worldwide. Called Irista, the new photo service offers a free option that includes 10GB of cloud storage with no limits on the number or size of your file uploads. Irista also offers paid options for extra storage, but currently that option is available only in Europe.
Canon began developing Irista in 2012 under the name "Project1709."
Irista is very bare bones compared to other services such as Dropbox, Flickr, or OneDrive. It is also exclusively a photo storage site with no options to save other types of files.
As far as photos go, Irista will only accept JPEG and RAW filetypes, and it will only take RAW if it is in Canon, Nikon, Olympus, Sony, Panasonic, or Samsung formats.
Irista currently doesn't accept video uploads, but Canon says it plans to add that feature in the future. You also won't find any photo editing features--not even a red eye tool. But again, as this is a new service, we may see photo editing land on Irista in the coming months.
Playing with Irista
There are three ways to get your photos on Irista including a desktop uploader for Windows and Mac, a browser-based upload tool, and importing images from Facebook and Flickr.
In my tests, I was able to connect my Facebook and Flickr accounts, but was still waiting for any of my photos to show up an hour after I signed up.
The desktop uploader worked very well, however. The only drawback (at least on Windows) was that you could only upload folders of images and not single files.
Once you have a few photos uploaded to Irista, you can use the storage service to organize your images or share them on Facebook and Flickr. Other sharing options such as Tumblr, Twitter, and plain old email aren't available.
Irista also has some basic organizational tools such as adding tags and creating online albums. You also have access to several filters that let you sort your photos by tags, camera type, lens used, and social networks the photo has been shared with. You can also sort your photos by date.
When you click on a specific photo it enlarges the image, and similar to Flickr, includes a panel on the right-hand side with EXIF data. This includes the camera used to take the shot, the focal length, aperture, shutter speed, whether a flash was used, dimensions of the photo, and so on.
Canon is off to a nice start with Irista. But whether anybody will want to use it is another question. Flickr offers new users nearly 1TB of lifetime storage, more sharing options, and online photo editing (via Aviary)--not to mention robust mobile apps. Irista currently lacks mobile apps for either Android and iOS.